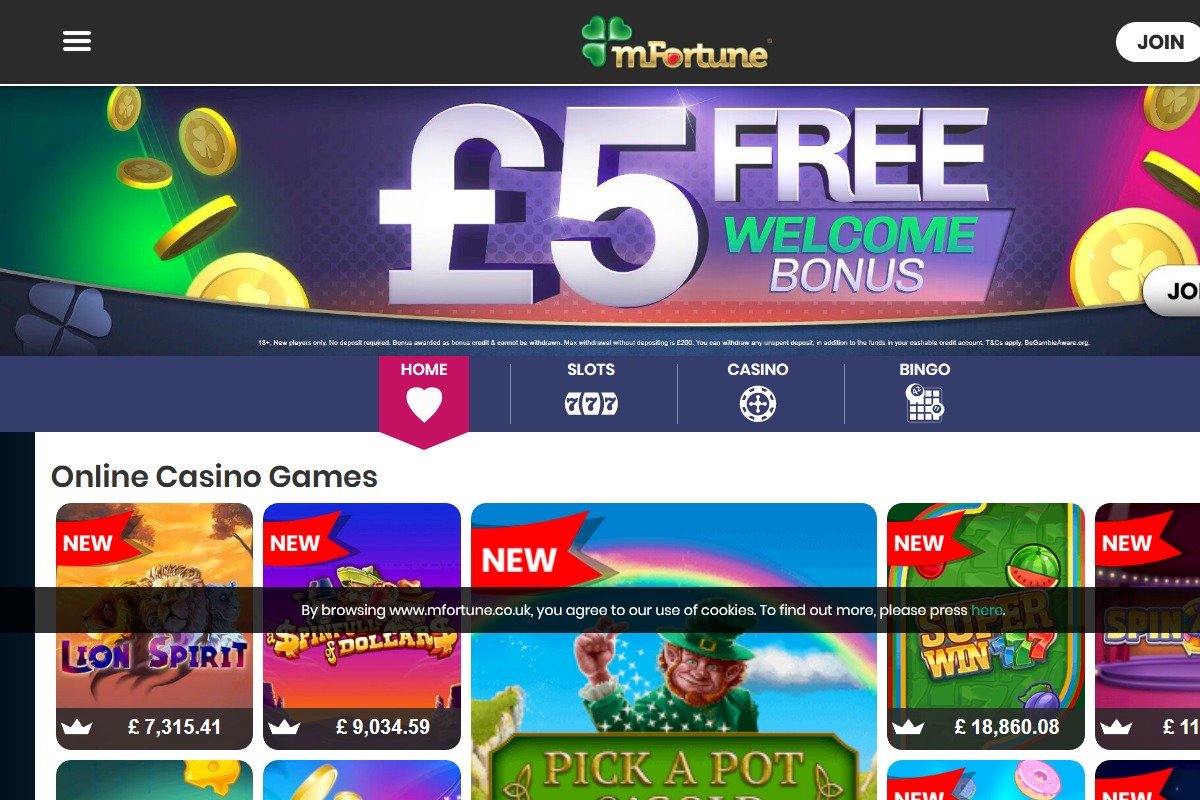 MFortune.co.uk Overview
MFortune.co.uk is a known as a UK based software developer. And operator with so many money slots that are real and also online social slots. They were established as far back as 2003 by Wilson Simon with their headquarters in Birmingham and more than 150 staffs. There are other offices owned by them in Bucharest Romania. And they also offer casino and bingo games on both tablet and mobile.
As back as 2003, they were into the manufacturing. And supply of leisure machines for pub trades and retail betting. But were stopped by smoking ban threats and recession. Thereafter, as they were trying to manufacture a betting terminal that will be connected through Bluetooth to mobile devices. The thought of developing mobile phone games came to them. And a suite of four games which are Blackjack, Roulette, slot and poker came up.
Casino and Slot Games
It should be mFortune games are unique because the games are being developed in house from the mFortune software. MFortune.co.uk offers around 29 slot games, about which 8 slot games have bingo games as side games. The Which Witch, Cat and Mouse, Buster Safe, and Vegas, Sherlock, Buck a Reels, Gold MacDonald and Robins Reels are among the slot games that are available.
Only four table or casino games are available at MFortune.co.uk casino. And they include HiLo Poker, European Roulette, Texas Hold 'em Poker and Blackjack.
MFortune.co.uk Bonuses
VIP club for mFortune is strictly by invitation as you'll be invited by their specialist VIP team once your account is ready. There are some happy hours, fantastic bingo and exclusive promotions, prize draws on Fridays at 8:30pm (where prizes like 50 inch TV cash prizes, Dyson's holiday vouchers and so on), competitive slot games and so on attached to the VIP club. 50% of your friend's first deposit is given to and free €/£5 as part of their kind scheme. The new players are offered £/€8 on sign up with no deposit required which you can used to play their 9lives slot games.
Customer Support
MFortune.co.uk casino always have their customers in mind and that is why everything is made easy at the casino. Things like providing an all hour/ year round support, making deposits easy with direct processing. You can reach out to their team of expertise through phone call (01384 880842 for UK residents only), e-mail (support@mfortune.co.uk) or the call back service (Text HELP to 85777).
RELATED ARTICLE: CasinoOfDreams.com
Website: https://www.mfortune.co.uk/
Reviews
So disappointed!!
I withdrew $140.00 seven weeks ago and still have not received anything!! Talked to several customer service reps and they said there's a "technical issue" What technical issue takes seven weeks to fix?!? Tech dept. is slow there no communication between departments, worst experience ever!! They won't even offer me an alternative method of payout. Feels like I've been scammed. So disappointed!!
Absolute thieves
My wife played here Absolute thieves put money in took no bonus they froze account and kept 40 deposited stay away
Worst casino ever
Worst casino ever . gamea are so rigged to lose . play on other sites and the games let u win bits here and there but since ove been on this site about 3 weeks ove had nothing buty lose lose lose not even smAll wins and the bonuses are rubbish too. i keep thinking it cant be this bad and i then deposit thinking I may win small but no its absolutly crap. Avoid
Ignore this site
Defy all laws of probability. By mere chance alone you should win something back but not here, don't bother and I mean don't bother. Probably trying to recoupe some revenue lost due to Corona virus or whatever but you won't win nothing. No fun to be had here so take my advice and move along and ignore the generic response from them below. Heed my warning, fool you if you ignore.
I use it's a big thumbs up
By far the best gambling site going massive selection of slots great payouts the customer service is excellent and the withdrawals are rapid by far the fastest out of all the sites I use it's a big thumbs up from me.
It's got the good game titles at any time!
It's the coolest game titles possibly! In addition it's extremely all to easy to heap and cash out! What else can certainly you may ask to get!!
Support is also excellent
Comparing with other casino sites, you have better chance to win something, and i think slots payments are not bad and keep you longer. Support is also excellent
Good and trustful place
Good and trustful place to play. Quick money transfer. thanks!
You bring joy to me
I love you so never going to let you go, You bring joy to me on rainy or boing locked in the house days.
Very nice
Very nice, clear casino with a one-time bonus and cashback program.
Really appreciate
Really appreciate their helpful and unbiased reviews! Had a friend recommend the site to me for their bonuses. Can't go wrong with any of their top casinos. Great site for newbie players who are getting into playing online, just like myself!
This is one of the best casinos
This is one of the best casinos. I tried many but this is the best. thanks
I am ready to win
I am ready to win. So far it's a nice environment and good vibes. I hope I win big
You guys are a fraud
You guys are a fraud , im a trusted player at mfortune and play alot and now you wont pay me because of an incorrect bet settlement bundle mustafa scored for aarhus and you guys keep telling its an own goal its not i contacted the club aarhus and fifa and they told me bundu scored if you guys dont change this i will contact the commission
Mfortune a fraud site
Mfortune a fraud site i am deposit money many time no problems but withdrawal not done tell account verification many time submit legal documents but not verify customer service not support many time trying connect customer support but queue position 7 4 5
love this site definitely recommend it.
Been playing on this site for a while now won some lost some the way gambling is, iv never had any problems with withdrawing winning etc, staff in customer service are always friendly and helpful, admins are lovely specially my favourite admin isabella who now unfortunately has left, she was great with the players very friendly and helpful etc always a joy to play while she was on she will be missed but I'm sure shes moved on to bigger and better things, love this site definitely recommend it.